6 Top Qualities of A Professional Driver in Uganda
Notice
: Trying to get property 'post_excerpt' of non-object in
/home/tristdu1/domains/tristarafricaskimmersafaris.com/public_html/wp-content/themes/covernews/inc/hooks/blocks/block-post-header.php
on line
43
Planning to travel to
Uganda
for the first on a safari holiday, conference meeting or event?  It would be wise to hire a driver or chauffeur guide to help you explore the country safely and get to your destination on time. Kampala city is one of the busiest places with lots of traffic and road side pedestrians to add on the narrow roads and that's why it makes more sense to travel with someone who knows the way around for a comfortable road trip experience.
To become a professional driver is not a walk in the park as it requires more than just a high level of driving skills and experience but a whole lot of other qualities as mentioned below.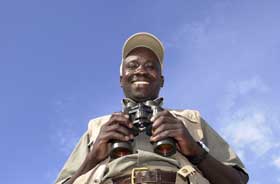 A driver who has been behind the steering wheel for over 3 to 5 years is well versed with most of the routes, traffic signs, road regulations and excellent driving skills among other traits. An expert will know a trick or two that a novice doesn't making this a very important when choosing someone to take you around , the years spent on the road broadens one's knowledge and understanding hence a passenger is always guaranteed of superb service worth every penny.
Driving School Certificate
Many drivers in Uganda are trained by close friends, family members or third party teachers which isn't a good habit as they don't get the best skills and knowledge and that's why attending lessons in a reputable school teaches you a lot self-discipline, respect for traffic signs, regulations and most importantly indicates you are a legal road user lowering chances of being involved in traffic offences.
Valid Driving License / Permit
Attaining permission to drive on road by the Uganda government is a very important step which requires you to first pass through a driving school and get a test from the Inspectorate Of Vehicles (IOV) to signify you're a fully qualified. Other exams include a visit to the optical physical, heart doctor and short course about motor mechanics. A renewed permit is a sign that you are register citizen, reliable, trustworthy and have been through all the legal procedures to become one of the best.
4 – Follow road signs
A professional driver must always have a good understanding of up to 50 common road sign posts on busy streets, highways and remote destinations like village or national park for  a successful road trip. The signs offer direction, information about a destination and also serve as warning signals to on-road users including pedestrians. Common traffic signs include zebra crossing, diversion, humps ahead, speed limit, animals crossing, accident ahead, sharp corner ahead and traffic lights among others.
Adequate Knowledge About Destinations & Routes
Knowing routes leading to various popular destinations, attractions and buildings is very vital quality any driver should embrace. Whether you want to visit a national park, famous town, hotel, park lodge, shopping mall, bank or just prefer a short day excursion around Kampala city; you will always get where you are going comfortably, safely and on time with someone who knows the way around very well.
Last but not least, any well trained and qualified driver should always be smart, well groomed with high degree of self-discipline.  You should keep yourself and the vehicle clean at all times to give a good impression to your passengers. From the hair cut, facial hair, nails, shoes to a fresh interior and exterior; you definitely look elegant and more reliable when you are smart.  So make this a habit be guaranteed of more opportunities.
There are various qualities that make a professional chauffeur / driver but once possess or follow atleast 5 of these , then there's no doubt you will be ranked among the best.  To hire a driver and car in Uganda today, simply send us an email to booking@tristarafricaskimmersafaris.com or call us +256-758540071 to speak with the reservations team.