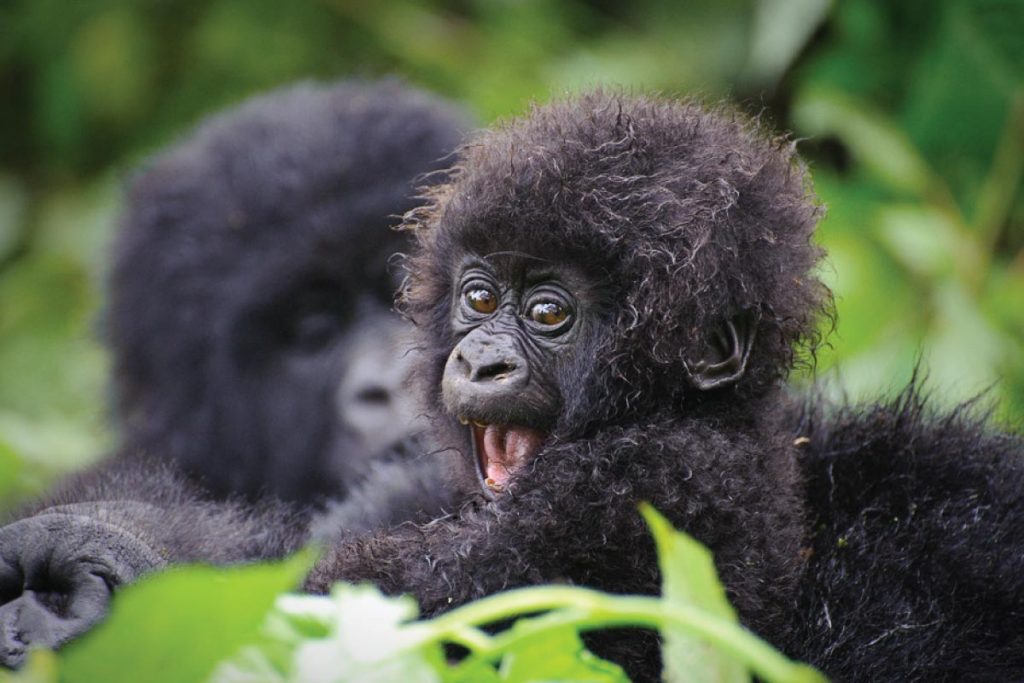 Arguably one of the most popular tourist activities in Uganda, adventure seekers and primate enthusiasts really love gorilla trekking in Bwindi Impenetrable forest and Mgahinga park. There are less than 1000 mountain gorillas left in the world and can only be found in Uganda, Rwanda and Congo with Uganda offering home to over half the surviving gorilla population.
Bwindi National park is home of the largest population of mountain gorillas with a total of 36 gorilla families and the best time to do gorilla trekking in Uganda is during the dry season months of June to October and December to March. You always have to book your gorilla permits early to avoid missing out as only 8 tourists are allowed to trek through the forest per day for each gorilla family or trekking region allocated.
Gorilla trekking always starts off with an early morning briefing from the park rangers before proceeding to the forest, you can decide to hire a potter if you are carrying loads of luggage. The trek through the impenetrable forest is no easy task and requires fitness and will, it can last between 5 to 6 hours depending on the location of the gorillas at that time. Once in their midst, you are only given 1 hour to observe from a distance, take pictures (non-flashy), the gorillas are always feeding on bamboo shoots and sometimes just resting.
After the observation and pictures, you will proceed to safe zone in the forest for a rest and enjoy your packed lunch in the jungle. Continue the trek to the pick-up point where the drivers will await to take you back to the lodge/ camp. You will be handed a gorilla trekking certificate as proof of accomplishing the tour.
A gorilla permit in Uganda costs US$ 700 per person for non resuidents, US$ 600 per person for foreign residents and UGX 250,000 per person for East African residents, they can purchase online by using a trusted travel agency like Tristar Africa Skimmer Safaris or visiting the UWA offices in Kampala.
A road trip from Kampala to Bwindi will take about 8 hours but if you are not into long road trips, then you can board a 1-hour flight with Aero link.