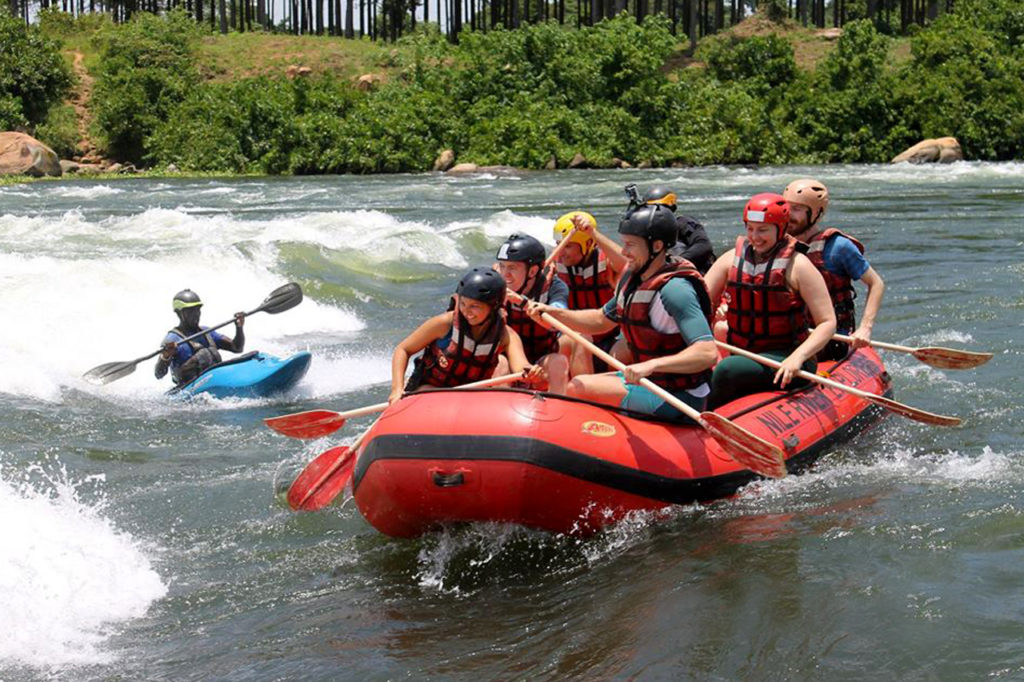 Jinja city is situated 81km east of Kampala on the northern shores of Lake Victoria , it's not only the home of the source of River Nile but is also dubbed the 'Adventure capital of East Africa' making it one of the most popular tourist destinations in Uganda. Jinja derives its name from a local Lusoga word "Ejinja", meaning rocks because it was once filled with rocks. If you are looking for relaxation as well as adventure, then a tour to Jinja town is highly recommended.

A tour to Jinja includes enroute stop overs at Ssezibwa falls (popular Buganda cultural sites for Kings), Mabira forest (Uganda's largest rain forest) before arriving in Jinja town where you start with a boat ride to the source of the Nile. After your boat tour, drive around town and witness the old colonial buildings, old railway station, Hindu temple, golf course plus of course the locals as they go about their business.

The next day is when the adventures begin, there are a variety of exciting adventure sports to do but the choice is yours. The most popular activity is white water rafting; sailing across grade 5 rapids as group on raft will get your blood pumping. Other activities include kayaking, river surfing, horseback riding, quad biking, sport fishing, jet boating and not forgetting the scary bungee jumping. You can add any of these to your day 1 itinerary.

Tristar Africa Skimmer Safaris organizes guided tours in Jinja for couples, families and small groups catering for on-road transport, booking activities and accommodation as well. Simply get in touch with us by sending an email to booking@tristarafricaskimmersafaris.com or calling us now on +256-758540071 to speak with the reservations team.