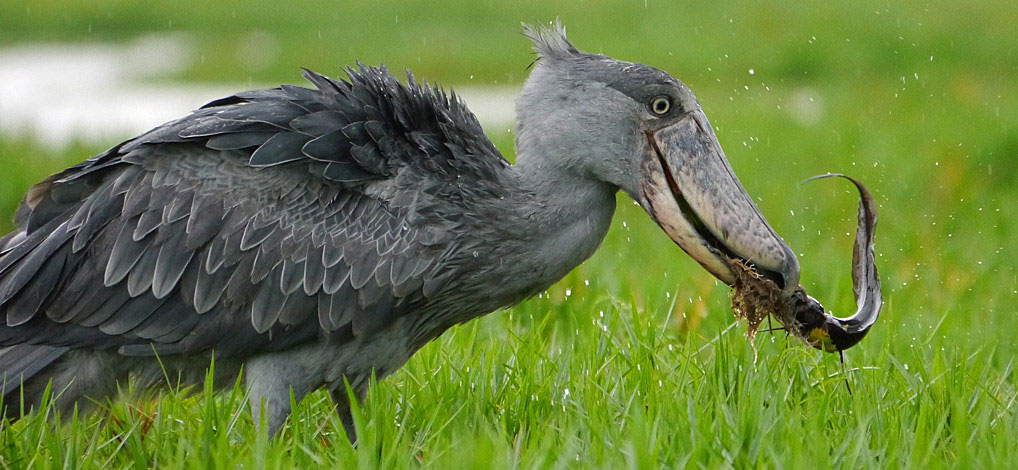 Birds are some of the top most beautiful creatures on earth, the fact that they can fly into the skies and way of life is truly a marvel. Bird enthusiasts, researchers and tourists travel the world to spot and record the millions of bird species that inhabit different vegetation. There are various destinations in Africa you can visit for a birding tour but when it comes to East Africa, Uganda tops the list with over 1066 species of birds recorded in the Pearl of Africa.

Top birding spots in Uganda include the Mabamba swamp, Murchison falls park, Bwindi forest, Kibale forest, Queen Elizabeth park, Budongo forest to mention but a few. There are thousands of bird species to look out for during a birding safari in Uganda but some are too rare and popular including the Giant shoebill, African fish eagle, ostrich, Vultures, Great blue turacos , Nightjars, African fin foot, Grey crowned crane, storks among others.

Tristar Africa Skimmer Safaris has been organizing guided Uganda birding safaris for nearly 5 years and guarantee to give any bird lover a trip worth their money. We will assign you a professional bird tour guide along with a 4×4 safari van or cruiser and also book accommodation and entrance fees. Just get in touch with us today by sending an email to booking@tristarafricaskimmersafaris.com or call us now on +256-758540071 to speak to our reservations team.