All You Need To Know About Gorilla Tracking in Uganda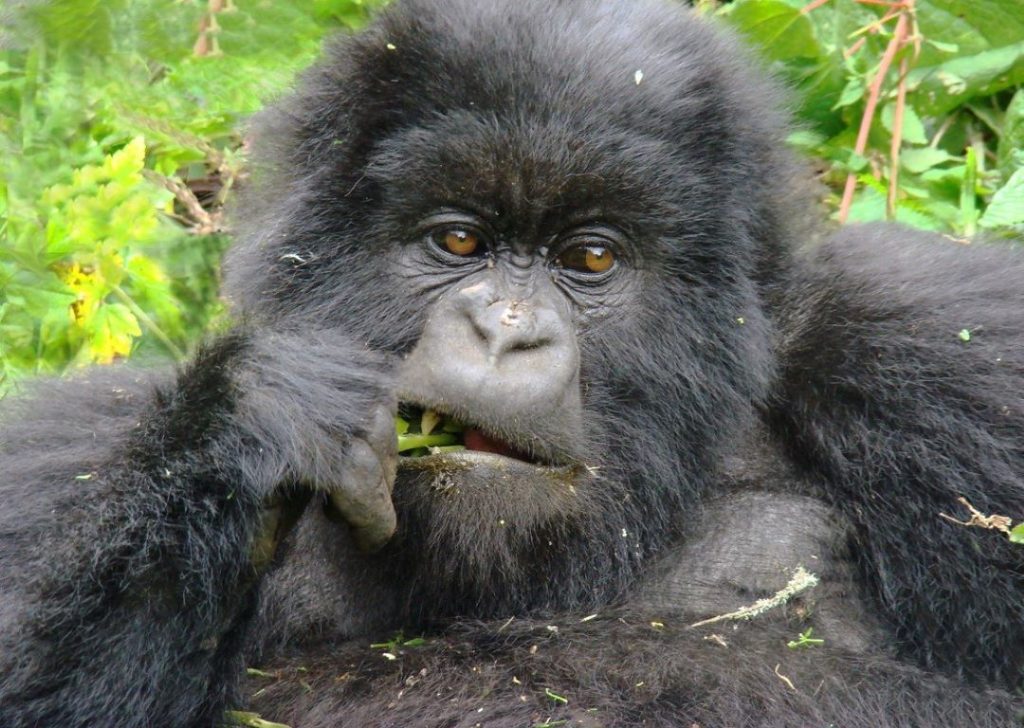 Gorilla tracking first of all is simply defined as trying to find a certain habituated mountain gorilla family. The word gorilla tracking is sometimes used to mean gorilla trekking which means to hike mountainous or hilly areas.
Gorilla tracking is one of the most popular and loved safari activity by tourists who love to adventure Africa, it being the only place in the world where gorilla tracking is carried out and specifically in Bwindi Impenetrable National park and Mgahinga Gorilla National park of Uganda, Volcanoes National park of Rwanda and Virunga National park of the democratic republic of Congo.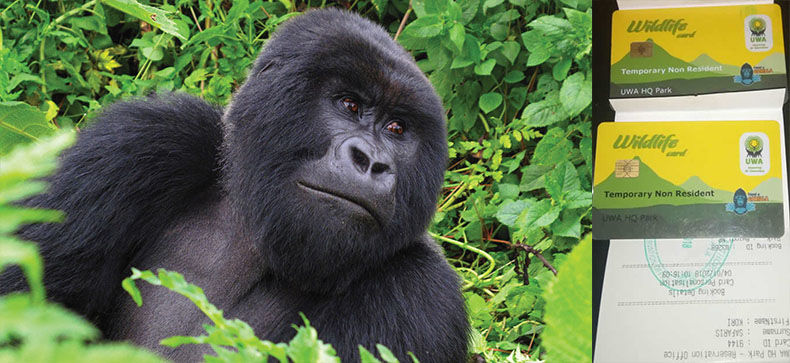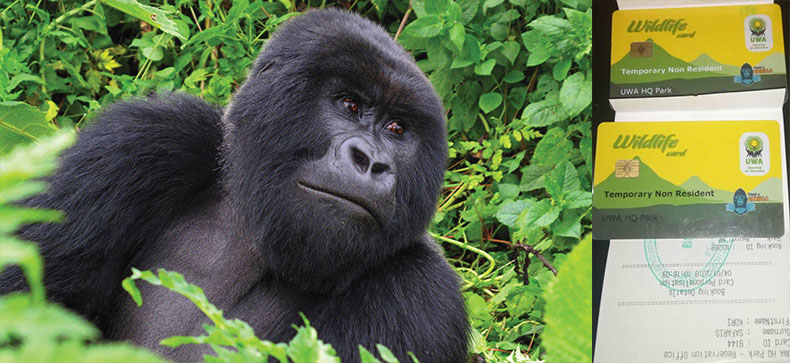 Mountain gorilla trekking is a fascinating experience for those that love hiking hilly areas. You will find yourself trekking through the thick forests in search of the huge animals which are actually hard to locate though most people actually find it fun and very rewarding once you find the precious giants. The activity which involves climbing through the slippery rugged routes is a fun journey as you will be able to view the beautiful scenic peaks of the volcanoes, many forest birds flying and hanging on tree branches, evergreen forest with various tree species all these on your way through the forest.
The first gorilla family to be habituated and available for tourism in Uganda was Mubare gorilla group back in 1993 around the time when the park was gazetted as a National park. Gorilla tracking in Uganda can only be done in two places that is Bwindi Impenetrable National park and Mgahinga gorilla National park.
Bwindi Impenetrable National park
For Bwindi Impenetrable National park, tracking can be done in any of the four sectors which include Buhoma, Ruhija, Rushaga, Nkuringo sector
Rushaga sector; this sector is located on the southern side of the park and has five habituated families including Nshongi, Bweza, Busingye, Kahungye and Mishaya. This is also the only part of the park where Gorilla habituation is experience
Nkuringo sector; this sector is also located in the southern part of the park and has only one habituated family called Nkuringo
Ruhija sector; this is located on the eastern side of the national park and has habituated families including Kyaguriro, Bitukura and Oruzogo. Kyaguriro is mostly used for research purposes though when the demand for trekking is high it can also be trekked.
Buhoma sector; Found on the northern side of the park, Buhoma sector has three habituated families ready for visitors to track including the Mubare family which is the oldest and most famous gorilla group in the park. Other families include Habinyanja and Rushegura. Gorilla trekking is said to be easiest in this side of the park.
Mgahinga Gorilla National park
Gazetted in 1991 to protect and conserve the endangered mountain gorillas, Mgahinga Gorilla National park is one of the smallest park in Uganda where gorilla trekking is done. The park is located in Kisoro district Bufumbira County in the southwestern part of Uganda bordered by the volcanoes National park of Rwanda to the south and Virunga National park of democratic republic of Congo to the west.
Gorilla tracking at the park starts at around 8am in the morning after breakfast at Ntebeko gate entrance where you are first briefed about what to expect while trekking. The trekking takes one to four hours. Trekking in this park favors those that don't like hiking for long hours because the family stays in areas with low altitude and it's the only park with no crowds while trekking because there's only one habituated gorilla family. The family which is called Nyakagezi comprises of 10 members headed by Mark who overthrew his father Bugingo and during his reign. He is assisted by Mafia and Mathew who make a total of 4 silverbacks, 2 female adults called Nyiramwiza and Nshuti, 2 infants called Rukundo and Indugutse and 2 juveniles called Nkanda and Furaha. Bugingo, the oldest and retired silverback is believed to be 54 years of age and still in the family which is odd though interesting because after an old silverback is overthrown, it is banished from the group and either seek refuge from other groups or die in isolation.
In order to carry out gorilla tracking in Uganda, one has to obtain a gorilla permit from Uganda wildlife Authority in Kampala which allows you to spend one hour for each permit costing USD600.
We at Tristar Africa Skimmer Safaris will be happy to organize and take you on gorilla safaris at any of the two parks that is Bwindi Impenetrable National park and Mgahinga Gorilla National Park for an amazing experience you will never forget. All you have to do is email us booking@tristarafricaskimmersafaris.com or visit our websitehttps://www.tristarafricaskimmersafaris.com and book with us.