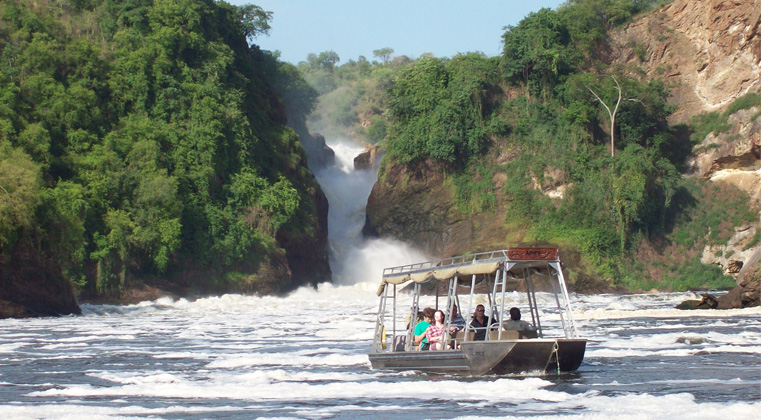 Murchison falls national park is Uganda's largest and oldest national park established as early as 1952, it spreads all the way from the shores of Lake Albert to Karuma falls. The park is neighbored by Karuma wildlife reserve and Bugungu wildlife reserve to the Murchison falls conservation area. The park is bisected by the mighty River Nile (world's longest river) running through for a distance of about 71 miles and it forms the most popular attraction in the park which are the Murchison falls, the strongest falls on the Nile that rush through 7meters wide gorge falling 43 meters down, a pure spectacle for any tourist in Uganda.

Wildlife – Murchison falls national park is home to over 76 mammals and up to 450 bird species with popular species including four of the Big Five (lion, cape buffalo, elephant, leopard) with the Rhinos residing close by at the Ziwa Rhino Sanctuary. Other species include variety of antelope species, giraffes, warthogs plus hippos and crocodiles that roam the Nile waters. The adjacent Budongo forest is the best place to track primates that include Chimpanzees, L'hoest monkeys, baboons, vervet monkeys among others.

Activities – Popular activities carried out in Murchison falls park include game drives, boat cruise to falls bottom, hiking, nature walks, primate tracking, bird watching, community tours.

Getting there – You can access the park from Kampala using the Masindi road taking around 5 to 6 hours with the closest city being Masindi where you can just take only less than 2 hours to get to the park.