Top 4 Safari Activities to Do in Murchison Falls Park
Murchison Falls national park is not only Uganda's largest wildlife reserve but also the most visited destination in Uganda alongside Bwindi gorilla park. The park is home to the strongest falls on the mighty River Nile; the spectacular Murchison falls– passing through a 7m rock gorge falling to depths of up to 14 m, this arguably the most beautiful waterfall you will see in East Africa. If you planning to visit Uganda on holiday, business trip or school trip, don't forget to add a tour to Murchison falls park among your must-visit destinations given the variety of exciting activities you can enjoy in space of 2 to 3 days.
Below are the top 4 safari activities to keep you occupied in the park.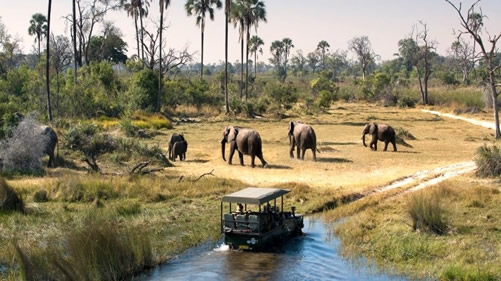 Game Drives – There's no better way to explore the park than on a guided game drive through the savannah plains. From the meandering valleys to iconic mammal species roaming around, you will definitely be blown away by how much you will discover in a few hours driving through the park. Wild animals you may encounter include herds of buffaloes, elephants, various antelope species, lions, giraffes, baboons, plus a variety of bird species can be spotted. Almost all game drives commence by 7pm to give tourists a chance to spot early risers as well as night hunters going back for a day's rest.
Boat Cruise – This is another interesting activity in Murchison falls park which offer you chance to travel to the bottom of the falls and also spot a variety of water animals and birds- Hop on the 2 decker boat at 2pm in the afternoon and enjoy a 3 hour exploration on river nile with friends and family. Expect sightings of elephants, buffaloes, antelopes, nile crocodiles resting on the river banks plus hippos and plenty of birds swarming around including the magnificent African fish eagle, Kingfishers, Egyptian geese, Pelicans to mention but a few.
Primate Tracking – While in the park, you could always visit the adjacent Budongo forest for a guided chimpanzee tracking adventure through the woods. The chimps might be the most famous around but there are plenty of other primates that will catch your eye including the Black & White colobus monkey, Baboons, vervet monkeys to add to the heterogeneous plant and bird species within this forest
Community Tours – The park is home to some local communities situated within and outside the borders which have led to the rise of community tourism. Both local and foreign tourists are interested in learning about the culture and way of life for people living near or inside the national park.
Planning a safari in Murchison falls national park this season; you should add this to your list of things to do while in the park.  To enquire or book a tour, you can send in your email to booking@tristarafricaskimmersafaris.com or call us now on +256-758540071 to talk with the reservation.