Top 3 Places To Go On Safari In Uganda In 2019
Notice
: Trying to get property 'post_excerpt' of non-object in
/home/tristdu1/domains/tristarafricaskimmersafaris.com/public_html/wp-content/themes/covernews/inc/hooks/blocks/block-post-header.php
on line
43
Uganda has become one of the most popular Africa safari destinations blessed with an abundance of attractions that range from wildlife, land scapes, water bodies to culture and adventure sports and given the political stability, well established communication and transport network, the sky is the limit for Uganda tourism. Tourists love to get the full feel of Africa wildlife and culture but not all parks and destinations can give you that. Tristar Africa Skimmer Safaris has been organizing self drive and guided Uganda safaris for various types of travelers and we present to you some of the top 3 places to go on safari in Uganda.
Bwindi forest –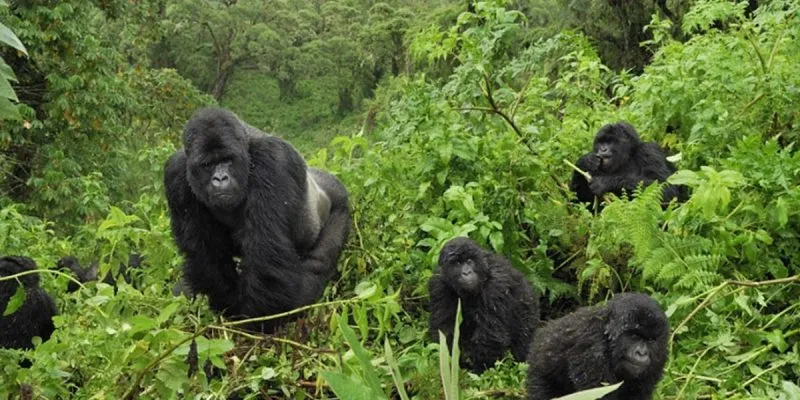 Situated in the corner of south western Uganda is the impenetrable Bwindi forest, a UNESCO heritage site popular for being home to over half the world's population of endangered mountain gorillas. With over 400 gorillas in the forest, there is no better park to watch the mountain gorillas in the wild. The park is also home to other mammal and bird species and when you add that to the adventure hikes and nature walks, there is no way you can't add Bwindi to your destination bucket list. Gorilla trekking in Uganda requires reservation of a gorilla permit which is US$ 600 per person with certificates handed out after completion of the adventure.
Murchison falls national park –
Uganda's largest and oldest national park is another exciting destination for tourists searching for that ultimate wildlife safari in Uganda. Home to 76 mammal species and up to 451 bird species , the park also offers you chance to get close to the Murchison falls spectacle; strongest falls on the mighty River Nile. Game drives, boat cruise to the bottom of the falls, hike to falls top, birding and nature walks top the list of activities during the Murchison falls safari adventure.
Jinja town –
Regarded as the adventure capital of East Africa and home of the Nile source, there is no denying that Jinja town is a must visit destination when in Uganda. The wide variety of water and land activities available will lure any adventure seeker as well leisure traveler. White water rafting is one of the most requested tourist activity but there are other things to do including kayaking, town tours, horseback riding, jet boating, canoe rides, bungee jumping , golfing to mention but a few. So if you are looking for a mix of fun and relaxation, then you should consider adding Jinja to your Uganda safari itinerary.
There are other exciting places and attractions to visit in Uganda but the above three Uganda safari destinations offer you the best of primate tracking, wildlife and adventure experience and so if you plan on visiting Uganda for safari holiday or leisure trip, then you should consider adding these destinations to your itinerary. You can decide to book a fully guided tour or just rent a car and drive yourself to Bwindi forest, Murchison falls park or Kibale forest.