How to Get The Best Deal On Wedding Rental Car In Uganda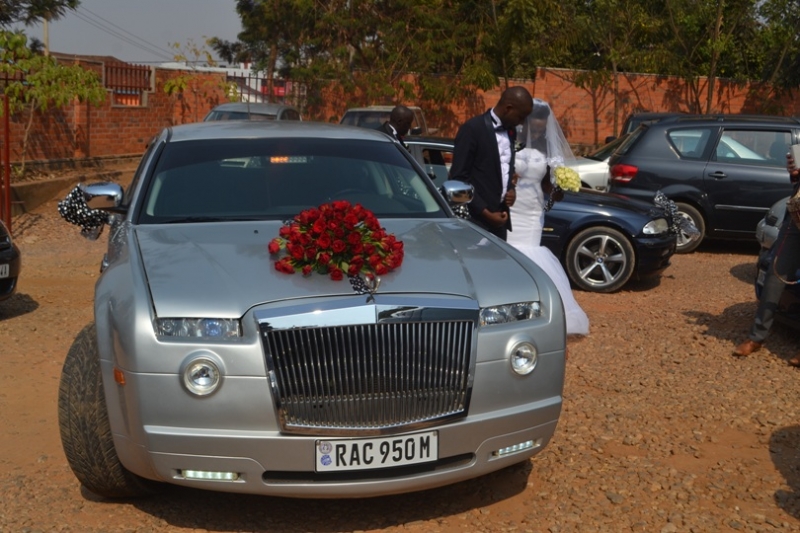 All couples dream of having that grand wedding party at a standard budget they can manage, there are always many items on the list that will require great attention but none is more important than the reception venue and transportation of bride, groom and escorts. Picking the right venue and wedding car to hire in Uganda can go long way in making your special day a success but this is no easy task.
To get the right bridal car at the right place from a trusted & reliable car agency at the best price, read through car rental tips below.

Go online
Avoid getting references from friends or family and go online for more options. There are a variety of events and car hire companies with websites ready to offer you all kinds of luxury cars at varying rates, terms and conditions. Look through and compare rates and complimentary if any, you don't have to be limited to 1 or 2 service providers yet there many out there.
Choose the right wedding car
We all dream of being driven to our wedding in a luxury unique car like Limousine, Range rover, Chrysler or Bettle and luckily enough that can become reality but you need to pick a car that fits your planned budget and most importantly your style and interests. Do go for the expensive limousine just to impress friends and family yet the Mercedes Benz models can also be a good and cheaper alternative.
Pick the right venue
Choose a wedding venue within or close to the city to avoid extra charges incurred for transferring the car from town to a remote village. The further the venue is from the city , the more costly a wedding car will be and vise versa and so if your planning to do a wedding in your hometown village or any other remote place far from the city, be ready for extra prices,
Book early
least but not least, avoid late bookings and make a reservations 2 weeks or month before your wedding day if you want avoid missing out on your proffered car or even worse, not getting one at all. When you reserve a car earlier, you can be sure of getting it at the best rate with no compromises.
Planning to do wedding in Uganda this season and searching for the perfect bridal car to hire, the above car rental tips should help you make the right decision for the best rental deal that will suit your budget and personal needs.
Check out our available bridal cars for hire in Kampala and get in touch with the reservations team to book online or in person. We are situated in Bukoto along Kisasi road , you can send an email to booking@tristarafricaskimmersafaris.com or call us on +256-758540071 to speak with the reservations team.