Interesting Facts about Kibale Forest National Park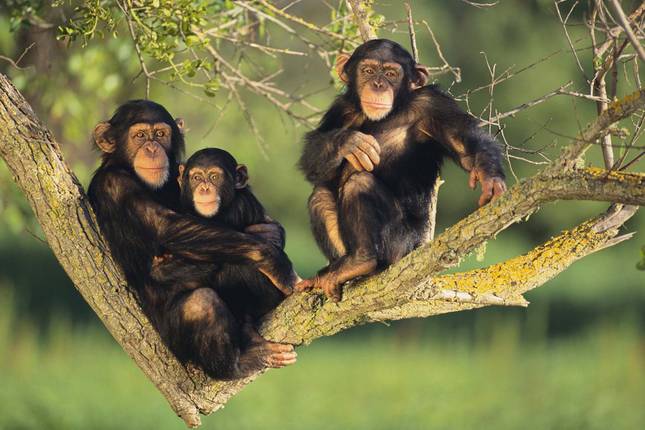 Welcome to Kibale Forest National Park
We are glad to take you around the fascinating Kibale Forest National Park which is one of the most amazing primate destination in Uganda. Incase you are looking forward to delight in a primate tour this season in Kibale forest national park. Here below, we provide a park guide with reliable useful knowledge and facts about Kibale forest National Park. Enjoy important information like; Wildlife and birdlife of the park, how to get there, the best time to visit the park, where to stay, the different attractions and many others.
Wildlife in Kibale forest national park
Kibale forest National Park hosts a variety of very stunning wildlife species including the 13 marvelous primates' species, about 375 birdlife such as; Black bishop, white winged warbler, papyrus gonolek and so much more , 1450 population for the chimpanzee, over 70 mammals like terrestrial mammals which include; African forest buffaloes, bush pigs, forest elephants among others, 250 butterflies. This forest national park also harbors carnivores like Serval, mongooses, leopard, African golden cats among others.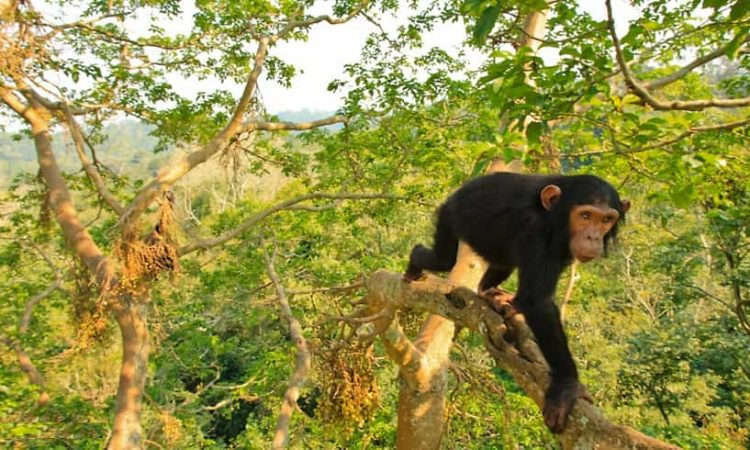 Geographical location of Kibale Forest National Park
This park is situated in south western Uganda and it includes a tropical forest that covers the northern and central part of the high plateau in fort portal. Kibale forest national park is located on a higher land of 1590 meters above the sea level and close to fort portal in Kabarole district. This is where one will meet the Batooro tribe with highly respected king by names of King Oyo Nyimba whose place of residence / palace is situated at in fort portal town.
Activities in Kibale Forest National Park
Bird watching
This is an amazing activity best done between March to May and September to November, this is the wet season when many plants are flowering and also fruiting therefore they look for nectar and food too. This park harbors over 375 species of birds. The wet/rainy season is as well great time breeding of many bird species and still one can get an opportunity to view a variety of birds during this season hence adding up to your safari adventure memories.
Chimpanzee trekking experience
Kibale forest is the best primate destination in the Pearl of Africa and hosts the biggest number of chimpanzee individuals, on this note chimpanzee trekking is the main activity carried out in the park and one of the key highlights on Uganda safaris. The park gives the best chimpanzee trekking experience in the whole of East Africa and it is experienced along the Kanyanchu River Camp where one meets wonderful habituated chimpanzee communities. The activity starts with briefing about the trekking exercises early in the morning at the park headquarters, here you are taught about the dos and don'ts until the end of the activity.
Chimpanzee habituation Experience
This activity allows you to spend more time to with the chimpanzees as you learn more about behavior and their pattern of life, unlike the chimpanzee trekking where one is only given one hour to be with the chimpanzee family, Chimpanzee Habituation experience offers you a day with chimpanzee community . It is very important to note that this activity is carried out with trekkers, rangers and researchers and strictly allows only 4 visitors to accompany in the trekking exercise. The chimpanzee habituation activity is normally done between 6am to 6pm. You can enjoy your day starting with the chimps hunting and playing around, mothers feeding their babies, early risers from nests. Habituation is the process of training or taming wild chimpanzees to get used to presence of human beings before they are made available for chimpanzee trekking safaris.
Walking safaris / Forest hike
These are led by the experienced tour guides and usually carried out in the night / evening hours with a main aim to spot out nocturnal animals such as; pottos, bush babies, civet and more. It can also be done during day or in the morning hours as you explore the beauty of the park.
Cultural encounter
After an awesome experience with the chimpanzees, head out with your guide for community walk to explore and appreciate fascinating cultures of the local people -(The Batooro). Feel free to take a visit to Kibale Association for Rural Environment Development (KAFRED), where you get more exposure about the Batooro tribe, culture, lifestyle and craft skills where many earn leaving.
Accommodation in Kibale forest national park
There are a number of safe and beautiful accommodation facilities in this forest park and outside it where one can choose to rest from after a long adventure in the wild. The accommodation varies from the budget, luxury and midrange accommodation. These include;
Chimpanzee forest guesthouse
Chimps nest lodge
Primate Lodge Kibale
Kibale forest camp many more.
Rent a car to Kibale Forest National Park and delight in adventurous primate Roadtrip. Simply contact our travel experts to assist you book a trip to this park. To get in touch with us, send us an email on booking@tristarafricaskimmersafaris.com, reservations@tristarafricaskimmersafaris.com or :  Call us now on: Uganda ( +256-758 540071/ +256-200 902144), Kenya ( +254-713 510387 ), Rwanda (+250-787309366) .