Amazing facts about Rwenzori Mountain National Park
We take the pleasure to welcome you to Mountain Rwenzori – also known as the "Mountains of the Moon". The park  is one of the most visited safari destinations and among the top Uganda's prime national parks. It is located on the boundaries of Uganda and DR.Congo in Kasese district. The Mountains Rwenzori is graced with about 6 mountain ranges whilst Mt Stanley is most breathtaking featuring the highest peak in Africa. The mountain is found on an elevation of about 5109 meters above sea level. Please take note that Margherita is blessed with the highest peak of the snow capped Rwenzori Mountain.
Mountain Rwenzori National Park is strategically located within the Equator Line therefore the heat from the Equator the melts the snow at the peak of the Rwenzori mountain. This results into creating water streams that flow from different routes of the mountain to form various rivers namely; Mpanga river in Fort Portal, Nyamugasani in Kasese and River Mubuku.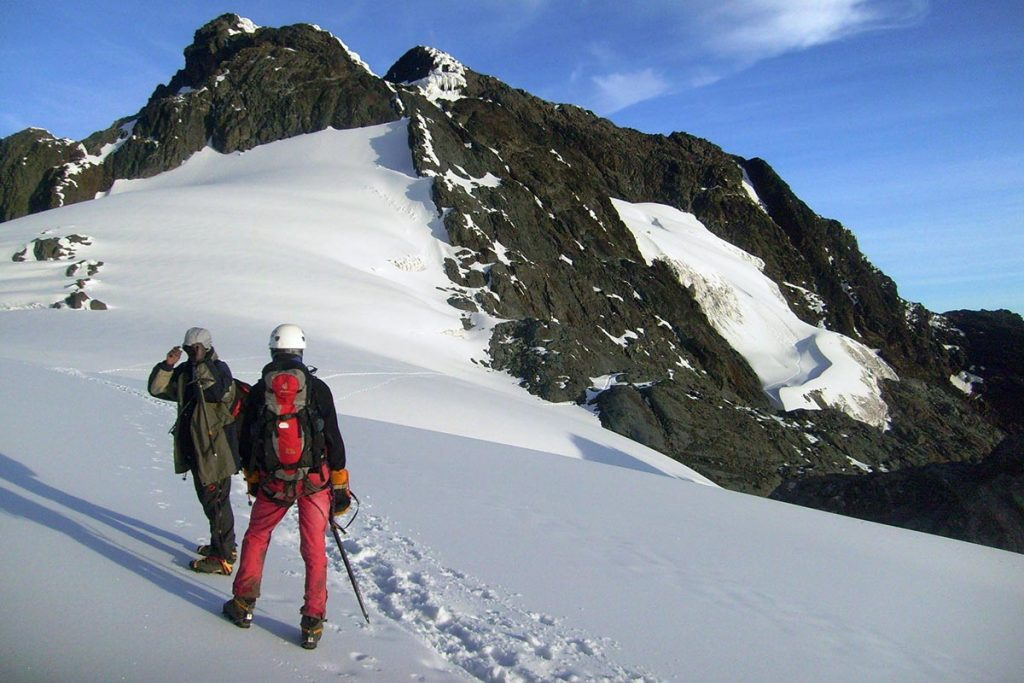 Wildlife in Mountain Rwenzori National Park  
It is paramount to note that Rwenzori Mountain National Park is a recognized UNESCO World Heritage site hosting about 70 mammal species, over 217 beautiful bird species whilst about 19 bird species are recorded Albertine endemics. Some of the bird species found here include; Rwenzori batis, barred Long-tailed Cuckoo, Rwenzori Turaco among others.
How to get to Rwenzori Mountain National Park
The park can be accessed by two means namely: Air or Road transport. And by road, you can use different routes with either Public or private transportation. This could be by Air or Road transportation. By Road using the Kampala-Masaka-Mbarara-Bushenyi –Kasese route, the park is located about 6-7 hours drive including the stopover points and covering a distance of 350 kilometers, but when you choose to take the Mubende – Fort Portal road, Mountain Rwenzori is situated about 4 hours. Enjoy a fascinating road trip as you drive through the Masaka-Mbarara highway and it is important t note this is the most thrilling route that will give you unforgettable experience as navigate through Lake Mburo Park and Queen Elizabeth national park.
You can choose to book a chartered flight from Entebbe international Airport or from Kajjansi, which takes about 30 minutes to the park and you will land in Kasese Airstrip, on landing, join a transfer to your booked lodge in Mount Rwenzori National Park. Feel free to book your flight with either Eagle air or Aerolink Uganda that operate domestic flights to the safari parks including Rwenzori National Park.
Tourism attractions and activities in Rwenzori National Park
Guided nature walks or bird watching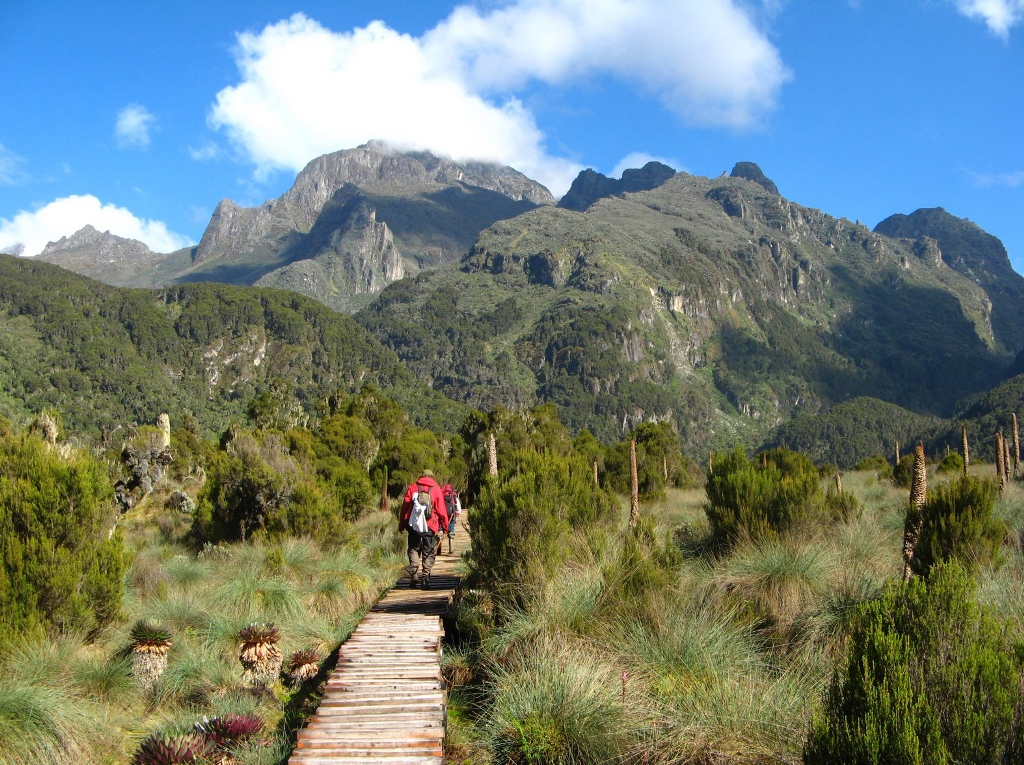 Guided nature walks takes you to delight in great birding adventures, while here enjoy sighting over 217 bird species; enjoy sighting a variety of beautiful birds like barred long-tailed, Long-eared Owl, greenbul, Golden-Winged sunbird, Rwenzori Turaco among other species.
Hiking Mount Rwenzori
This is main activity in Mountain Rwenzori National Park that attracts many adventure seekers across the world. Hiking to the summit of Mount Rwenzori is the key activity and star attraction in the park, the activity gives you a chance to the experience the eye catching beauty of this iconic snow capped mountain. Mountaineering allows you an opportunity to meet and greet with local community situated at the foothill of the Mountain like the Bakonzo. While here get chance to learn and study about performed the exciting cultures that are exhibited through the traditional dances and songs, storytelling about their ancestors, skills of basket weaving among others.
The Uganda Wildlife authority charges $450 USD per person for international visitors interested to delight in Mountaineering the snow capped mountains of the Moon. Whilst it charges 50,000 Uganda shillings for the East African Residents interested to trek the mountain,  the park entrance fee at Rwenzori national park is $35USD for foreign Non Residents, $25 USD for all foreign Residents and 15000 Uganda shillings for East African residents.
In synopsis, Mountaineering Rwenzori ranges is one the trending safari activities in Uganda, therefore rent a 4×4 car and grab a chance experience the snow caped mountain this season. If a nature lover and enjoy adventure, simply get in touch with our travel experts to assist you explore Mountain Rwenzori National Park. Email us on booking@tristarafricaskimmersafris.com or  call in now through +250-787309366 / +256-758540071 to speak directly with our reservations team.