How to Plan For An Affordable African Safari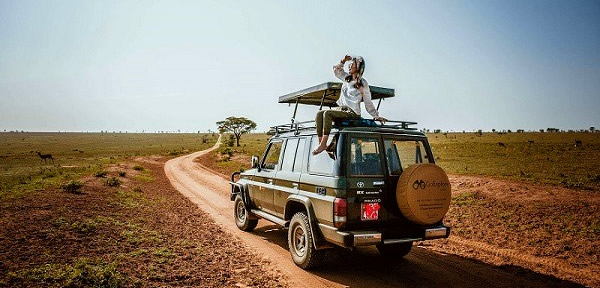 Locally, an African safari is considered by most to be for the elite class and believe it is only memorable if you are a foreigner forgetting that early preparations can get you into the nearest African wilderness to experience the wildlife, flora and fauna, the savanna grassland and the bird species in their natural habitat.  An entry into the African wilderness gives you the real African life free from the urban setting with pollution of all forms but dominated by savanna grasslands with a breathtaking scene. However, a little planning is required provided you have the following considerations at the tip of your fingers.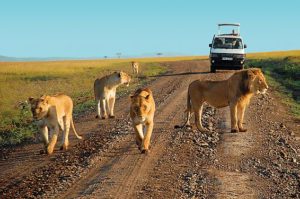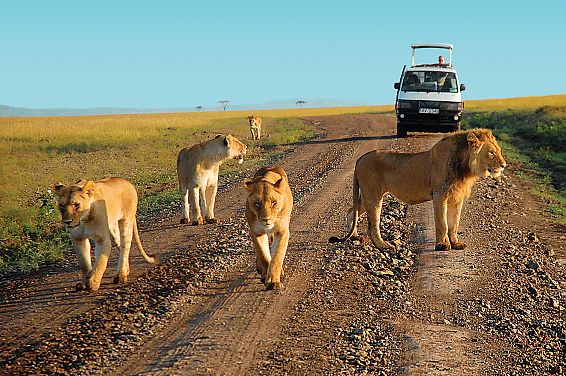 Carefully select the destination you want to travel to
Prior to booking your African safari, you are required to choose a destination that suits your budget range to prevent over spending of cash and shortage but keep in mind to start with budget-friendly destinations like Uganda, Zimbabwe, Rwanda, South Africa and Namibia. When choosing your destination, consider the accommodation prices, cost of getting to the best reserves, the exchange rate, the cost of park fees and game drives. Additionally, destinations that don't require visas or vaccinations can help keep prices low.
Consider using a local tour operator
Worldwide, local tour guides, safari companies and accommodation facilities reasonably offer better rates, best safari destinations and general knowledge about the tourism industry than international companies. For example, Tristar Africa Skimmer Safaris can provide you with any information you need to know about Uganda's Murchison Falls National Park- largest and oldest national park in Uganda.
Join a group safari
Group safaris are a beautiful way to explore the African wilderness for two reasons. Firstly, they're cheaper than private tours, allowing you to share accommodation and transport costs which obviously means sharing park fees and guides. Secondly, they can be a wonderful way to meet other travelers from any corner of the world and make lifelong friends and socialize with them.But note that this social aspect can be problematic if you don't get along with your group while some may find the fixed itinerary of a group tour restricting them to specific activities.
Aim at a Single Game Reserve/National Park
Picking just one park and spending your entire vacation in it is a great way to reduce costs on domestic flights, fueling, vehicle rental or transfers. Make your decision based on what you most want to see. If you are considering viewing the Big Five, you can opt for a Murchison falls safari which is home to  four of the big 5 and on your way to or from the park you make a stopover at Zziwa Rhino Sanctuary for Rhino tracking depending on the itinerary.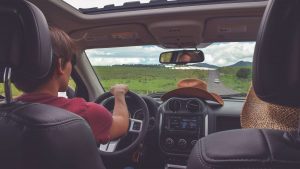 Take a Self-Drive Safari 
Those that prefer a little more freedom should consider a self-drive trip, whereby you rent a vehicle and drive privately to and around your park of choice. You can plan your itinerary to suit your interests, and make changes whenever you like to. You choose when to stop for photography, which tracks to take within the park, and where to overnight. Many self-drive vehicles come with a rooftop tent, keeping the cost of accommodation minimal.
Unlocking your doors into the African wilderness will give you a refreshing and life adding experience that is of a real ancient African homestead only found in the African Continent.
Focus on the Low Season
The low season is characterized by rain in the African continent and this is when safari and accommodation prices dramatically reduce. Low prices aren't the only reason for traveling during this time but the rains bring with them lush landscapes and fewer crowds of wildlife, and often coincide with baby season for many of Africa's famous herbivores, as well as the best birding experience. The downside is with ample food and water everywhere, animals disperse and can be harder to spot, especially in areas with thick bushes and some camps and lodges near swampy areas and muddy roads can be difficult to navigate in case of flooding.
To book or inquire about an African safari adventure in Uganda, Rwanda, Kenya or Tanzania, simply call us today on +256-758540071 / +256-785231603 or send us an email to booking@tristarafricaskimmersafaris.com. we look forward to giving you the best African safari experience of your life.