Frequently Asked Questions (FAQs) About Car Rental In Rwanda
Exploring Rwanda's beautiful natural attractions and cities is not safe and comfortable using public means and that's why it's advisable to go online and book a car with trusted and reliable Rwanda car rental agency
There is need for a vehicle to cover long distances and save time so hiring a car for a self-drive or with a driver is available but to fully cater for questions ranging from where to find them to what you are supposed to do in case you get involved in an accident or experience any car damage.
Tristar Africa Skimmer Safaris caters for all types of clients wishing to rent a car in Rwanda and below are some frequently asked questions we get that may help you when you decide to book a car online. Read through and get an insight that will give you that rental deal that suits your budget and needs.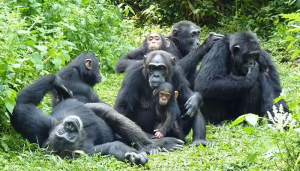 Q-What are the car booking procedures?
A- You really won't have to travel just to make a booking in case you are out of Kigali since reservations can be made online via our website unless you are within Kigali to come to our office in person but for online reservations or bookings, a short contact form can filled indicating the specific type of car/service you desire, be very certain to receive immediate feedback from the reservations team.
Q- What payment channels are available?
A- We have put in the easiest methods of payments to cater for everyone and they include Mobile money, bank transfers and payments made in person at our offices. All the account numbers and mobile money numbers are indicated in the car rental invoice and receipts are offered to confirm your payment.
Q-What is the age limit for driving and renting a car in Rwanda?
A- The legal age for one to qualify for a car hire and driving in Rwanda is 25 years and above but one should not again be beyond 60 years old.
Question – Are payments in installments accepted?
A– A 30% deposit on a rental car you are hiring confirms your reservation but in case the hirer is picking the in a week's time or less you can pay on the pickup day. The balance is cleared upon your arrival prior to the car keys being handed over to you if you made a deposit.
Question – Do you have both manual and automatic cars?
A- Many people prefer automatic cars but at Tristar Africa Skimmer Safaris we offer both manual and automatic transmission cars operating on petrol and diesel engines and it is then up to you to choose.
Question- Are there specific documents required for me to drive in Rwanda?
A- Just like any other business, before we trust you with the car you have to present before us the original copies of your valid driving permit or license, National Identification Card, passport and any other legal identification and we will make photocopies of them hence confirming your qualification.
Question – Which insurance type is open to a car hirer?
A – We have Comprehensive insurance which is open to the client only if the damage will require at least US$ 200 but any damage lying below US$ 200 will be on the car hirer.
 Question – Apart from Comprehensive insurance, are there any extra services offered?
A-To guide you during your road trip in Rwanda , a Rwanda travel map, GPS (Global Positioning System), travel magazines and Guide books are provided to you and a free box of bottled water to quench your thirst including a small phone a locally operating Sim card for communication.
 Question – Do you measure distances and what is the cost?
A- We consider unlimited mileage which enables you to drive to any part of Rwanda but  re-oiling and tyre replacements are on you.
Question – If am to pick up or drop off the car, are there designated Rwanda car hire locations?
A-We usually ask you to come to our offices or we deliver the car to your residence, hotel or airport and when you are done you can drop it off to the same places mentioned. You can rent car in Rwanda at any location but we strongly recommend you pick-up the car from airport or in Kigali city to save money and time.
 Question – What is the cost of hiring a Rwanda driver?
A- You can hire a driver in Rwanda at a rate of  US$ 45 a day with driving time from 7am to 7pm strictly and they have the geography of Rwanda at the tip of their fingers so you won't have to worry about getting lost. All our drivers are experienced with valid driver permits and most importantly know how to take care of clients.
Question – Is it a must for me to tip the driver and how much?
A– It all depends on you and you can decide not to as well but most clients do tip off they were very impressed and satisfied by the driver's work. At least US$ 5 and above can be enough depending on your budget.
 Question – Is possible for me to switch with the driver during a trip?
A- Professionally, we are against exchanging drivers to respect traffic rules and regulations then to avoid accidents even if the person qualifies with a valid driving permit unless the driver who signed the Rwanda car rental contract falls ill and cannot drive.
Question – Do you have any terms and conditions attached to a self drive car?
A- We have friendly terms and conditions attached to a self-drive trip on and off the road with any of our rental cars since you are always in charge of your trip and the car.
Question – For camping purposes, are camping gears available and how much is a set?
A- For our guest who would love to go for a camping safari, our camping gear is at US$ 10 per day and includes items like camper tent, small mattress, blanket, cooking gas, kitchen utensils (i.e forks, knives, spoons, plates, and saucepans), tables and camper chairs not forgetting guidelines to follow while at the camping site.
 Question – Do special offers exist?
A-For you benefit from this offers, you should be returning clients, taking more than one car or when you rent a car in Rwanda for atleast a week, be ready for a special discount rate.
Question – How much is crossing an international border?
A- Getting into another country means crossing an international border and when in for a self drive, US$ 30 is charged for small cars and slightly bigger cars are charged US$ 50. While at the border you are required to pay for a Visa not the company.
Question- What if the car breaks down or I get involved in an accident?
A- You always don't have to worry about assistance in case you encounter an accident or if the car breaks down because we ensure you have two emergency phone numbers to call on and we make sure they are always available 24/7 with one of them being the mechanic's.
Usually in life, we never stop to ask questions but doesn't mean our heads are full of doubts, it is a confirmation of interest depending on the way we seek answers,let us hope the above mentioned Rwanda car rental FAQs will help you make the best decision when you decide to book private transportation around Rwanda. To rent a car in Rwanda for safari, business or leisure holiday, simply send us email to booking@tristarafricaskimmersafaris.com or call us now on +250-787309366 to speak with the reservations team.