6 Reasons To Hire A Local Tour Guide On Safari In Uganda
Traveling to a new destination without a guide is an adventure experience like no other but one that could also go wrong in a blink of an eye and as affordable and private a self drive road trip is, a holiday could turn into a nightmare if you don't have a local tour guide or driver to lead the way. Uganda is one of the best safari destinations in Africa with a variety of locally known and international tourist sites spread across all corners of the country in different locations within the city and remote districts and trust me when i say you need to hire a tour guide in Uganda if you really want  to have a successful, stress free holiday alone, with friends or family.
Tristar Africa Skimmer Safaris presents to you top 6 reasons you should consider booking a guided safari in Uganda over a self drive adventure.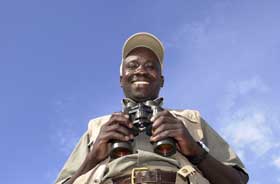 1- Quick Planner  – No other local can ease your trip planning like a local tour guide, leave ll the research and organizing to your hired guide. Just let the person know where you want to go or want you want to do and they will easily craft an itinerary for you mainly basing on your budget. From accommodation to routes, a guide has all this covered.
2 – Save Time & Money – Time is as valuable as money and if you can balance both, then the better and there is no better person to the job than a local guide who knows every corner of the country and is ready to make suggestions about the best route to take, most affordable accommodation around so you don't have to worry wasting time wondering around with your human GPS with you.
3- First-hand Information – You might have read about the destination over the internet using google , read a travel magazine  or even watched a video but the info you get from a private Uganda guide is as accurate as it gets.  Get deep background stories and news about the place's history, culture, people, wildlife, landscapes and water bodies from someone who has been around.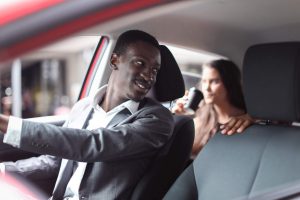 4- Enjoy culture better – There is no better way to get close to locals than through another local, not only are you guaranteed close-up interaction but also you will get a chance to sample the local food and beverages which always come in tasty for a first-timer. The language barrier is broken meaning you can get a chance to learn a few words from the local dialect as you interact with your guide and other locals.
5- Avoid driving – Another big reason why you should consider hiring a Ugandan tour guide is the comfort that comes with the sense of leaving all the steering during the long distance road trips to the your personal driver. Just sit back and relax and let him take you to where you want to go giving you an opportunity to chat, work , enjoy the scenery or simply take a nap.
6- Security –  It's in human nature to feel safe in a new environment when with a companion or person who has been around for a while and that's what a tour guide brings to the table. You dont have to worry about being hustled, fraudsters or thieves as he/ she is your personal bodyguard through the holiday.
So if you plan on safari Uganda this season and still have second thoughts about choosing between self drive or guided safari , the above reasons should help you make the right decision. Tour guides in Uganda cost around US$ 30 to US$ 100 per day depending on destination to visit. Contact us now to book a local guide today , we have English, French , Luganda, Kiswahili speaking guides available for hire.