Monthly Cycling Launched In Uganda – The Jamii Social Ride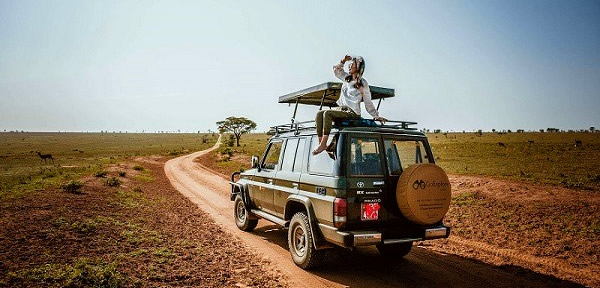 The Uganda tourism sector in conjunction with  Tendo Bikes officially launched a monthly cycling adventure called Jamii social ride that will be held in Kampala each last Sunday of the month. This cycling event is aimed at promoting domestic tourism as well as adventure and physical fitness.
Under the theme "Promoting Cycling As Family Health Life Style" , this event will bring together cyclying enthusiasts , families who would love to spend some time with the children plus tourists and locals get a chance to tour Kampala city is a unique way which adds more glamour to this exciting out door activity.
The first Jamii social ride is scheduled for September 30 and will start from the Musuem and end at the musuem with the chief rider will be Kiwanda Godfrey, the State Minister For Tourism , Wildlife & Antiquities. This event will be  a base for boosting the cycling culture among Kampala city dwellers and also create some bonding time with family after work.
CYCLYING MAP –
Uganda museum -> Mulago roundabout -> Yusuf Lule road -> Garden city roundabout  -> Kamwoka – Kira Polic Traffic lights – Lugogo by pass (Shoprite) – Kamwokya back to Uganda musuem

This is really a nice initiative that will be good for family time and boost Kampala tourism , Congratulations to Tendo Bikes and the Uganda Tourism Board
in case you interested in cycling tours in Kampala city , simply send us an email to booking@tristrafricaskimersafaris.com or call us on +256-758540071 , we also do guided car and walking trips for all types of clients.