How To Book A Safari In Uganda – Steps To Follow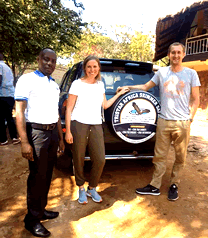 Uganda ranks highly among Africa's top safari destination, a country endowed with a variety of tourist attractions that include landscapes, water bodies, wildlife, culture and sports all easily accessible by road and air. Many travelers visit Uganda for a chance to see the endangered mountain gorillas but that's not all , there are plenty of other exciting activities to do when in the country for safari , leisure or business and top of the list is game drives, chimpanzee tracking, bird watching, adventure sports, mountain hiking , city tours to mention but a few.
Typical Uganda safaris and excursions always mix the best of game viewing, bird watching and primate tracking with some adding adventures sports in Jinja or tour around Kampala city to their ventures.
If you plan on visiting Uganda and would love to book a safari, then let us show you how to do it effectively and save money.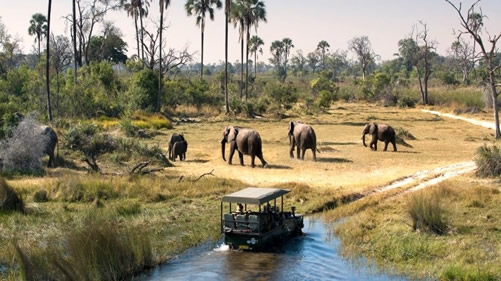 # Step 1 – Go Online
The internet is the best source to find safari companies in Uganda , google what type of safari activity you would love to do or just type Uganda safari and a list of results will be shown, choose a company that has nice reviews and offers packages at cheap rate.
# Step 2 – Inquire
Once you are on the website, look for the best means of getting in touch with them. The quickest way could be by calling them but it's also quit expensive especially if you are calling from a foreign country , a contact form or sending your inquiry directly to the company mail are cheaper and faster options.
# Step 3 – Specify what you want to do
Your message or call should specify what you want to do , or which safari package suits you. A well detailed inquiry can look like this – "Hi, I am inquiring about the availability of 3 days gorilla safari , we will be in Uganda next month and would love to track gorillas between 24th to 30th September 2019 – we are a group of four adults , kindly let me know prices including accommodation and transport fees". Once you have sent the message wait for your response from the reservations team.
# Step 4 – Confirmation
The reservations team will then reply with a price rate based on number of people and type of activity you want to do. Negotiate if the price is to high for you until you come to a final conclusion. Once you have accepted the package price, you will be required to make a 30 to 50% deposit of the total amount as confirmation. You will be sent an invoice including bank details where to pay the funds , some companies even have online payment platforms if you prefer that.
# Step 5 – Get Ready
Once the funds are received by the company, all that is left is for you to start preparing for the adventure. Go for vaccination, pack the right clothes, read about the destination among other preparations.
So if it's your first time planning a Uganda safari trip, then the above steps should help you get a package that suits your budget and personal interests. Let us Tristar Africa Skimmer Safaris make for you an itinerary or just offer you a rental car for self drive. Simply get in touch with us by sending an email to booking@tristarafricaskimmersafaris.com or call us now on +256-758540071 to speak with the reservations team.
Bryan Hulk