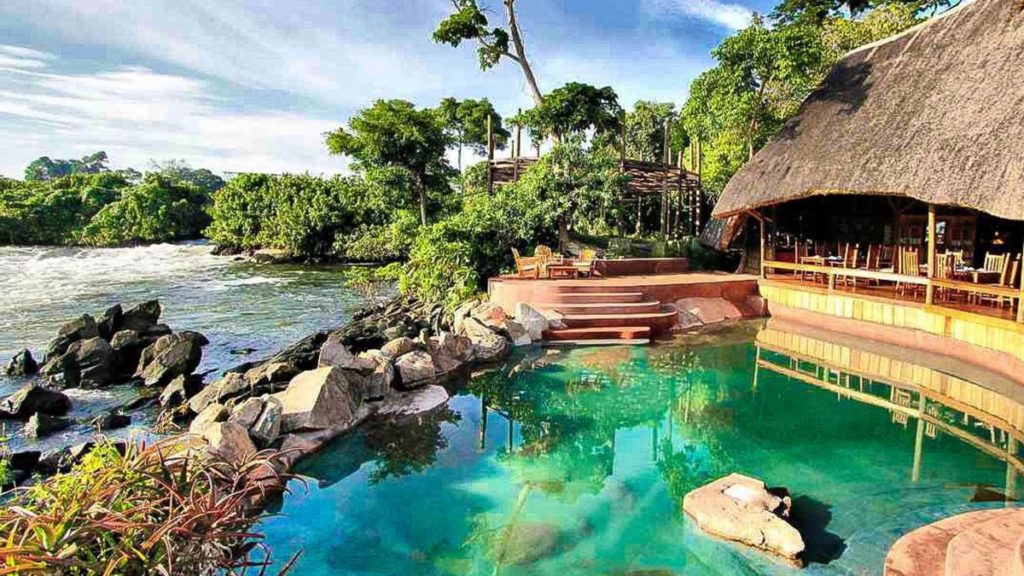 Wild waters lodge is an upper market accommodation situated on a private island on River Nile with spectacular views of the Nile and the sounds of its rapids. It can be accessed by a canoe and offers beautiful accommodation that are grass thatched and each with a private deck to give you comfort. It is a perfect place for tourists interested in bungee jumping and white water rafting plus business travelers and holiday makers due to various facilities like the peaceful gardens to explore stylish. It has different suites like king, royal and on private balcony, and other en-suite facilities like in-room safe, writing desk travel book.

Room rates (full board)
Single occupancy + $380 per night
Double occupancy- $280 per night

To inquire or book a room at Wild waters lodge, email us at tristarafrica.skimmersafaris@gmail.com or call us on +256758540071/ +256785231603.