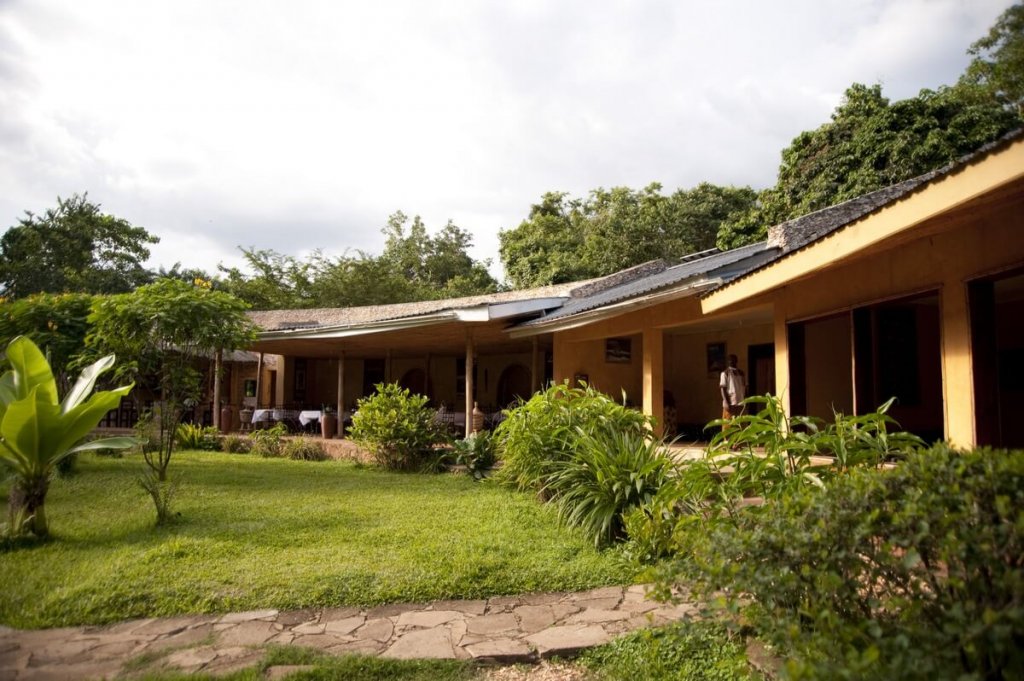 Primates lodge is located within Kibale national park; famous for the highest number of primate species in East Africa. It is a fashionable eco-lodge surrounded by the authentic tropical forest that is a habitat to many primate species. It is one of the lodges that give a really dependable jungle and it's the most favorable place for trekking the primates especially the chimpanzees. It has accommodation for all visitors ranging from the lavish safari tents on wooden platform with a grass thatched roof, cottages and tents. It has a beautiful lounge area, restaurant with continental and local cuisines and next to the restaurant is a fully stocked bar. You will watch birds at your lodge and see primate species just a few yards from you.

Luxury safari tents
The lodge has about 8 lavish safari tents, placed on wooden platforms with a thatched roof that tends to match well the environment. The veranda on each tent offers a beautiful view of the enclosed forest. The inside of the lodge is designed in an African style with beautiful beds. The bathrooms and toilets have a natural touch of the environment local stones, wall paintings as well as bamboo

Forest cottage
It has 7 cottages secretly located in the forest. The rooms are big with double beds, sitting rooms all in African decoration and standard bathrooms and toilets.

Sky tree house
This is another exciting adventure with a bedroom and other facilities that enable you to enjoy a night up in the sky. It is situated about 10 minutes walk from the main lodge giving you a perfect view of the bird species and elephants and at night most of them gather there.

To inquire or book a room at Primates lodge, email us at tristarafrica.skimmersafaris@gmail.com or call us on +256758540071/ +256785231603.