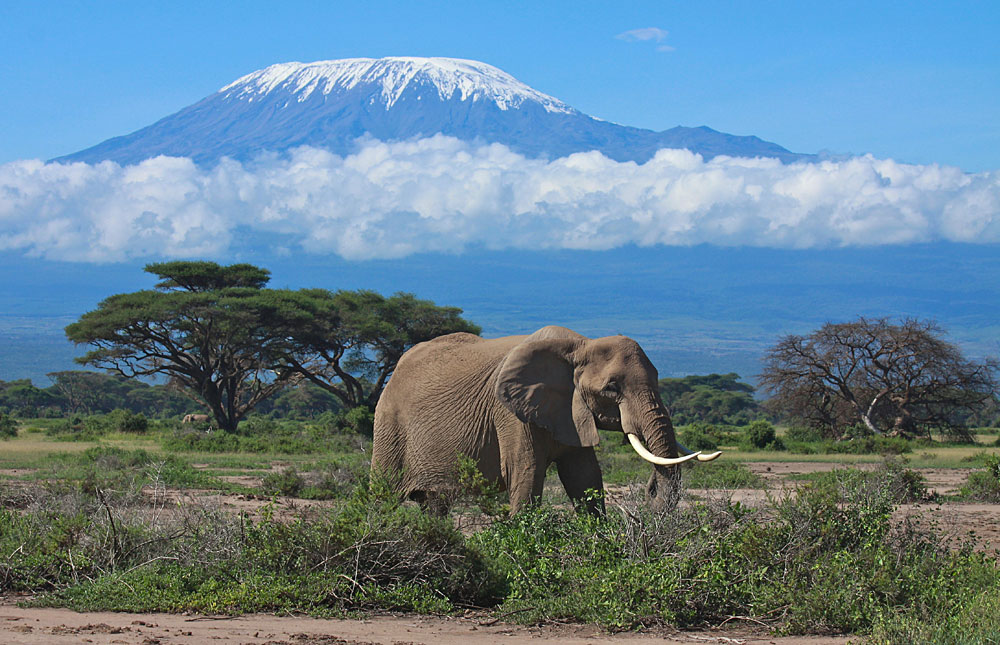 Situated 230 km from Nairobi in Kajiado county is Amboseli national park, once known as Maasai Amboseli park. Famous known as the best place to get close to free-ranging African elephants , With the backdrop of the infamous mt Kilimanjaro, Amboseli is home to a variety of wildlife species, up to 400 bird species and of course the Maasa homesteads giving tourist the ultimate Kenya safari experience.
Itinerary
Day 1- Transfer to Amboseli park
Our guide will pick you from your city hotel/ residence or airport and drive you to the park. Road trip lasts up to 4 hours and will give you an opportunity to see the locals , spectucular landscapes among other road side attractions. Enjoy a short game drive upon arrival in the park before checking in at the lodge for dinner and overnight stay.
Day 2- Game Drives
After an early morning breakfast at the lodge, our tour guide will pick you and transfer you to the game tracks for a morning game drive through Amboseli. Expect to encounter a variety of wildlife species including huge herds of elephants, Maasai giraffes, Grant's zebras, cheetahs, lions, spotted hyenas, Cape buffaloes, Impala not to mention the various bird species that include pelicans, kingfishers, water birds, hammerkops and a few raptors if lucky. Return to the lodge for lunch and short nap before heading out to the park for an afternoon game drive. Transfer back to the lodge after the game drive for dinner and overnight stay.
Day 3 – Optional Game drive & Transfer back
After an early morning breakfast, prepare for check out and transfer back to Nairobi, optionally you can do one last game drive ending the safari.
END OF AMBOSELI SAFARI