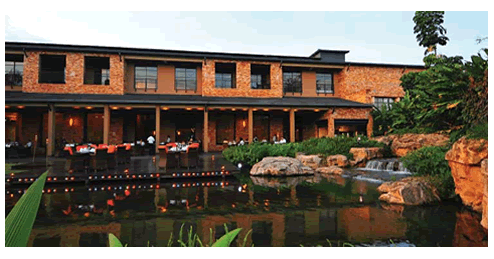 Speke resort is a five star hotel located about 12 kilometers from Kampala City. Speke Resort munyonyo is the ideal hotel for one who is looking for a lavish place to relax from. Basking on the shores of Lake Victoria, Speke Resort has a magnificent view as the shores greet you with fresh breeze. The ambience is serene attuned to make you feel at home.

Speke Resort has spectacular rooms with a good sense of touch. The hotel also has leisure facilities such accommodation, dining, swimming, equestrian centre, sport fishing. The Resort will accommodate be an individual, family, couple, children. They have plenty stylish rooms with different sizes to give you the satisfaction and comfort. The peaceful resort hotel gives you a choice of fine bars and restaurants, all with different international menus.
To inquire or book a room at Speke Resort Munyonyo, simply send us an email to booking@tristarafricaskimmersafaris.com or call us on +256-758540071 to speak with the reservations team.