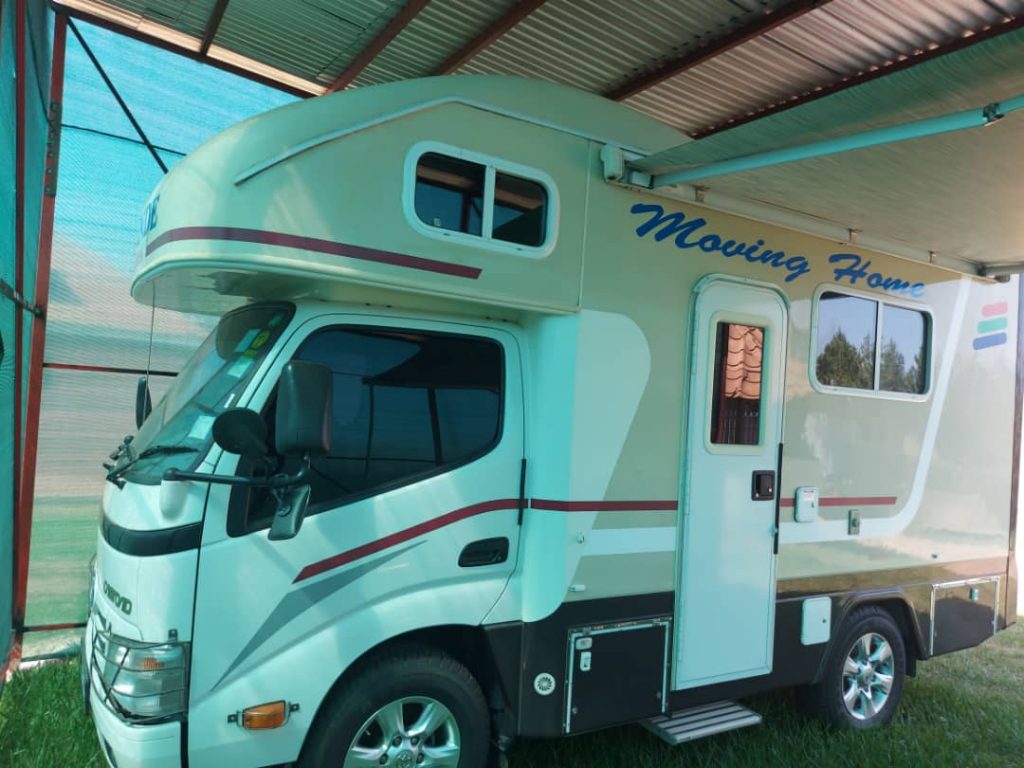 The moving home also known as 'motor home' is a fully customized camper van or motor caravan offering both transportation as well as accommodation hence its name. Ditch the heavy hotel or apartment expenses and book yourself a moving home in Uganda today. Enjoy the fun of traveling with family and friends while being able to chat, eat, drink and play games like you would in a house. The van features everything you can expect in a house including a seating room, bathroom with a portable toilet, closet, kitchen room (2 cookers), spacious bedroom and a mountable shade.
If you are planning a camping adventure, picnic or family holiday in Uganda and looking for the ideal vehicle for the job, then you should consider hiring a moving home today for a safe , comfortable and classy road trip. We at Tristar Africa Skimmer Safaris have a well-serviced moving home van available for self drive as well as driver-guided road trips.
You can hire a moving home in Uganda today by sending an email to booking@tristarafricaskimmersafaris.com or call us now on +256-758540071 / +256-785231603 to speak with the van reservations team.
.