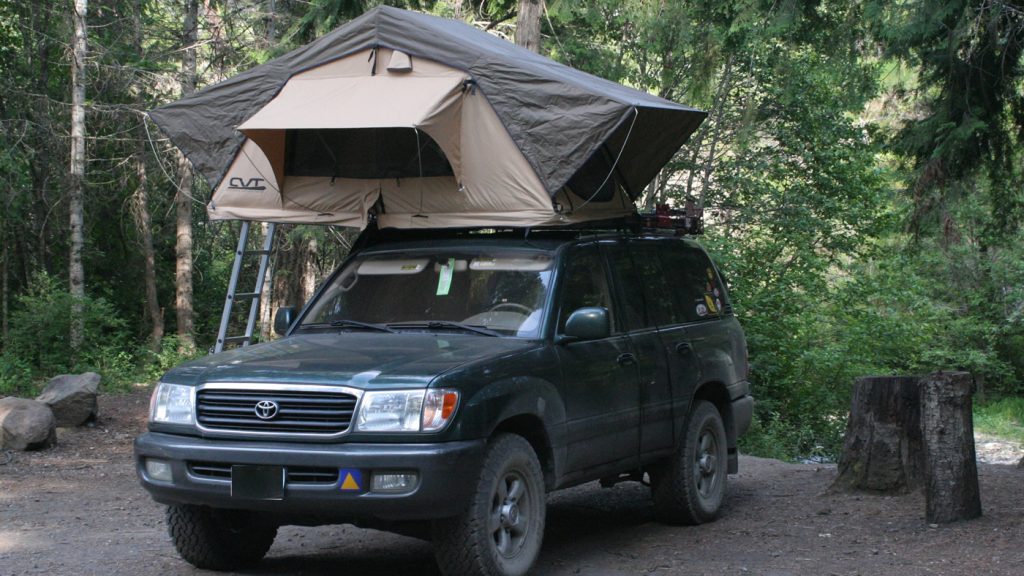 Planning a camping trip in Uganda this season? Right choice. Uganda is blessed with a variety of attractions that offer some of the best camping adventures in Africa, from forests, river & lakeside spots to mountains, valleys & simple botanical gardens, you cant fail to get a camping ground in the Pearl of Africa. Booking a spot and camping gear is an easy task but getting the right vehicle for camping in Uganda is no walk in the park. You will need a car that can fit the number of people you are traveling with, can handle any type of terrain and most importantly fit your pocket needs.
There are a variety of rental cars for camping road trips including 4×4 station wagons and vans but if you looking for the perfect car then you should look no further than the Camper cruiser; a customized 4×4 Land cruiser made for camping. The cruiser can seat up to 5 people comfortably and comes with a rooftop tent meaning you won't need to book a safari tent hence allowing you to save money on your road trip. The spacious cargo space coupled with adequate legroom will give any passenger that comfortable ride they deserve.
So if you searching for the ideal camping vehicle, then why not hire a camper cruiser in Uganda online with Tristar Africa Skimmer Safaris. We offer out the 4×4 cruiser with driver-guide as well as self-drive if you have a valid driver's license and if you require camping gear, we got you covered with high-quality equipment all at cheap rates that suit your budget and needs.
Get in touch with us today by filling in this short contact form or send an email to booking@tristarafricaskimmersafaris.com . Alternatively you can call us now on +256-758540071 / +256-785231603 to speak with the reservations personel.