4 Reasons Why Safari Land Cruiser Is Perfect 4×4 For Safari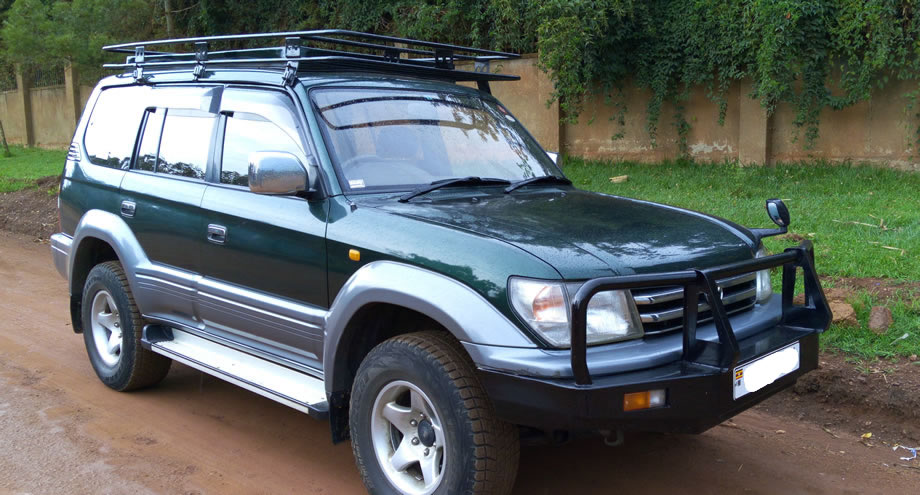 There are many land cruiser types and safari vehicle types, most of which are used every day for wildlife trips. Although safari min vans are good for a safari tour, adding on the Rav4 vehicles, a safari land cruiser is an ideal car for your entire planed wildlife trip. This is a true outback 4WD vehicle with an assortment of amenities for the best of your safari trip. The very is well built with adjustable seats that provide great comfort to all people and with great size to fit children car seats in case you have a toddler onboard.
Below are some of the main reasons why the safari land cruiser stands out over other safari vehicles in Uganda and across Africa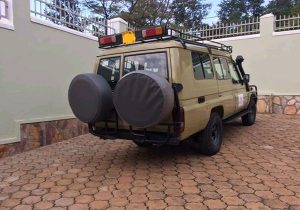 1- 4 Wheel Drive vehicle
Many of the wildlife destinations in Uganda are located in hidden remote areas and the road connection is quite substandard. Therefore you need a strong and stable car to handle all terrain and for all seasons. The safari land cruiser is a complete 4×4 vehicle and its lower base is raised which offers it's under part machines great safety in case of rocky terrains. Do not worry about being stuck in the mad during rainy season or failing to get over that steep hill, this car can mean to be a super car versing super man in human nature. Everyone on safari would wish to take a 4×4 car compared to normal 2WD vehicles.
2 – Seating space & capacity
The safari land cruisers are categorized into 6 seater and the extended verion of 8 to 9 seats. The vehicle is fitted with comfortable cushioned individual seats each with a window view. All windows can slide easily; therefore you do not have to worry on how you will take clear photos during your safari trip, unlike other safari cars that have few or none sliding windows. All seats can easily be adjusted to comfortable positions and have enough leg room
3 – Popup roof & rare view
Enjoy national park game drive with a safari land cruiser, it has a roof pop up which offer great view of wildlife from the rare view. Many of the safari vehicles us only a sun roof, which can not be comfortable for more than 4 people, but with a pop up roof, even 5 of you can view at the same time, and other always choose to sit at the top and take clear photo, it is also an interesting spot, if you have tried it once, and if not try enjoying a game drive sitting at the car top pop.
4 – Best car Amenities and cargo space
The land cruiser is fitted with an electric fridge; therefore you have no worries of not having a cold drink during your summer trip, it also has an inverter system for charging phones and i-pads, reference books on wildlife animals and different destinations. You do not have to leave all your fun behind, this land cruiser has enough luggage space for all you need.